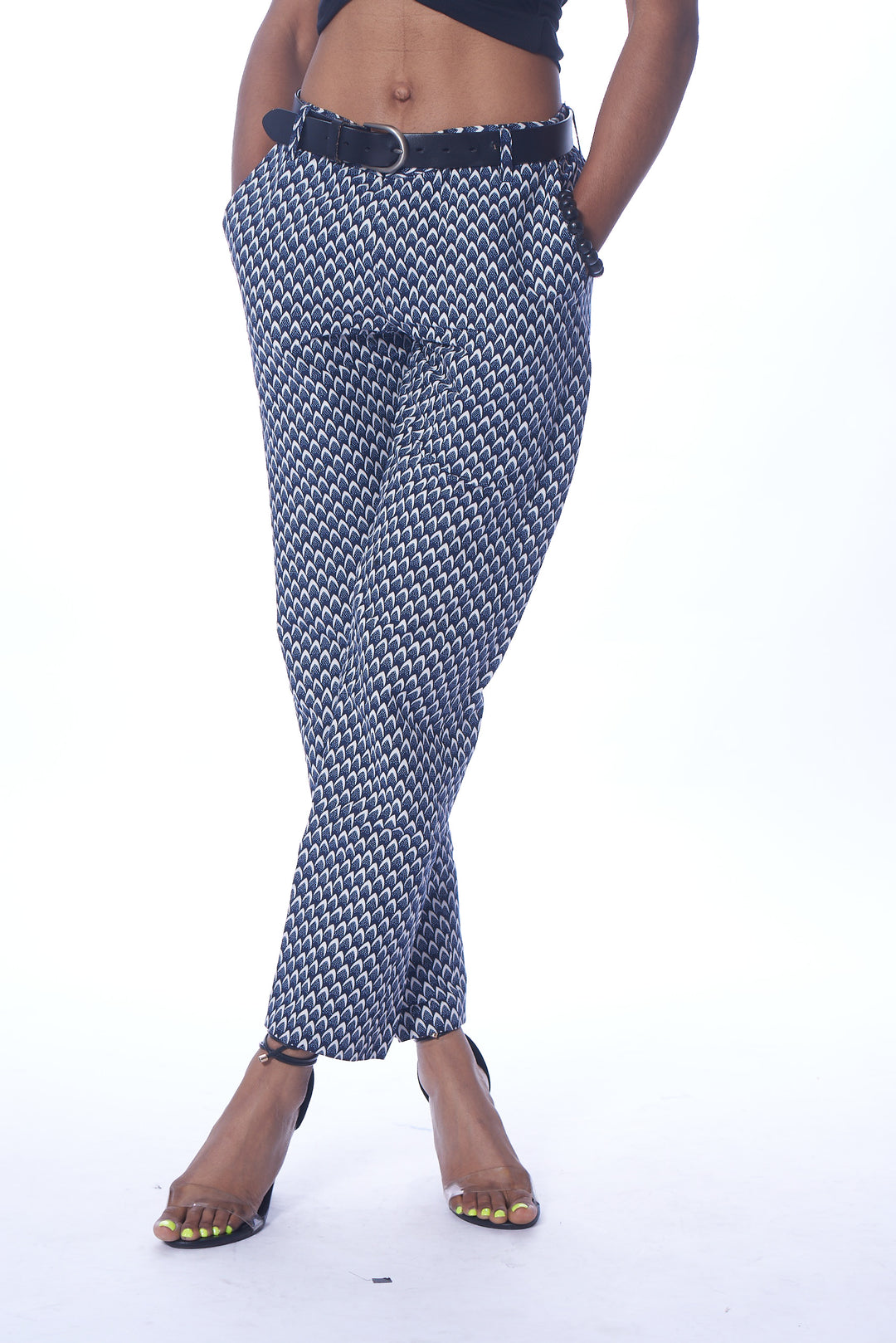 Azu Grey Pants
---
PRODUCT DETAILS:
Designed in the U.S., hand-crafted in Africa
Delivery within 2 weeks                                                                                                        Print shown in Yellow and Black 
Multiple prints available

This pair of low-rise Azu pants is designed with African fabric. It includes pockets and loopholes for belts, which would add flair to the fancy outfit. The grey and white pattern scheme makes the pants versatile since they feel formal and casual. Wear these chic and clean pants to look beautiful anywhere! 

Can be worn as evening or casual wear to various events.
FABRIC CARE:
Dry Clean.
Hand Wash.
Machine Wash
 SIZE CHART: