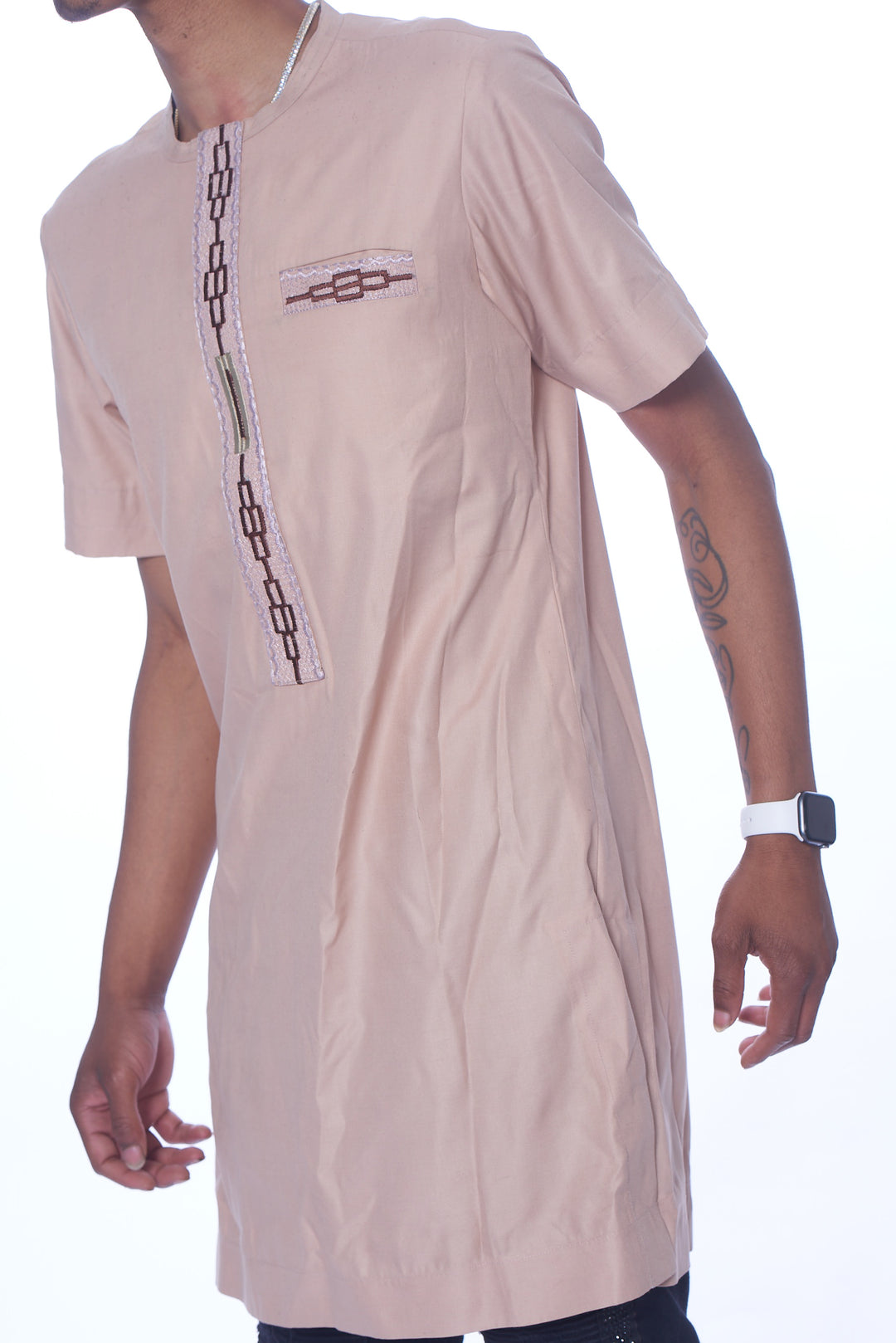 Nafrican Kaftan
---
PRODUCT DETAILS:
Designed in the U.S., hand-crafted in Africa
Delivery within 2 weeks                                                                                                        Print shown in Beige
Multiple prints available

This long beige T-shirt is designed with African fabric. The crew-neck feature is comfortable and includes a simple pattern that resembles a zipper down the chest. The shirt also features a faux pocket on the upper side of the chest for a decorative effect. The neutral brown color is perfect for matching the top with any pair of pants!

Can be worn as evening or casual wear to various events.
FABRIC CARE:
Dry Clean.
Hand Wash.
Machine Wash
 SIZE CHART: