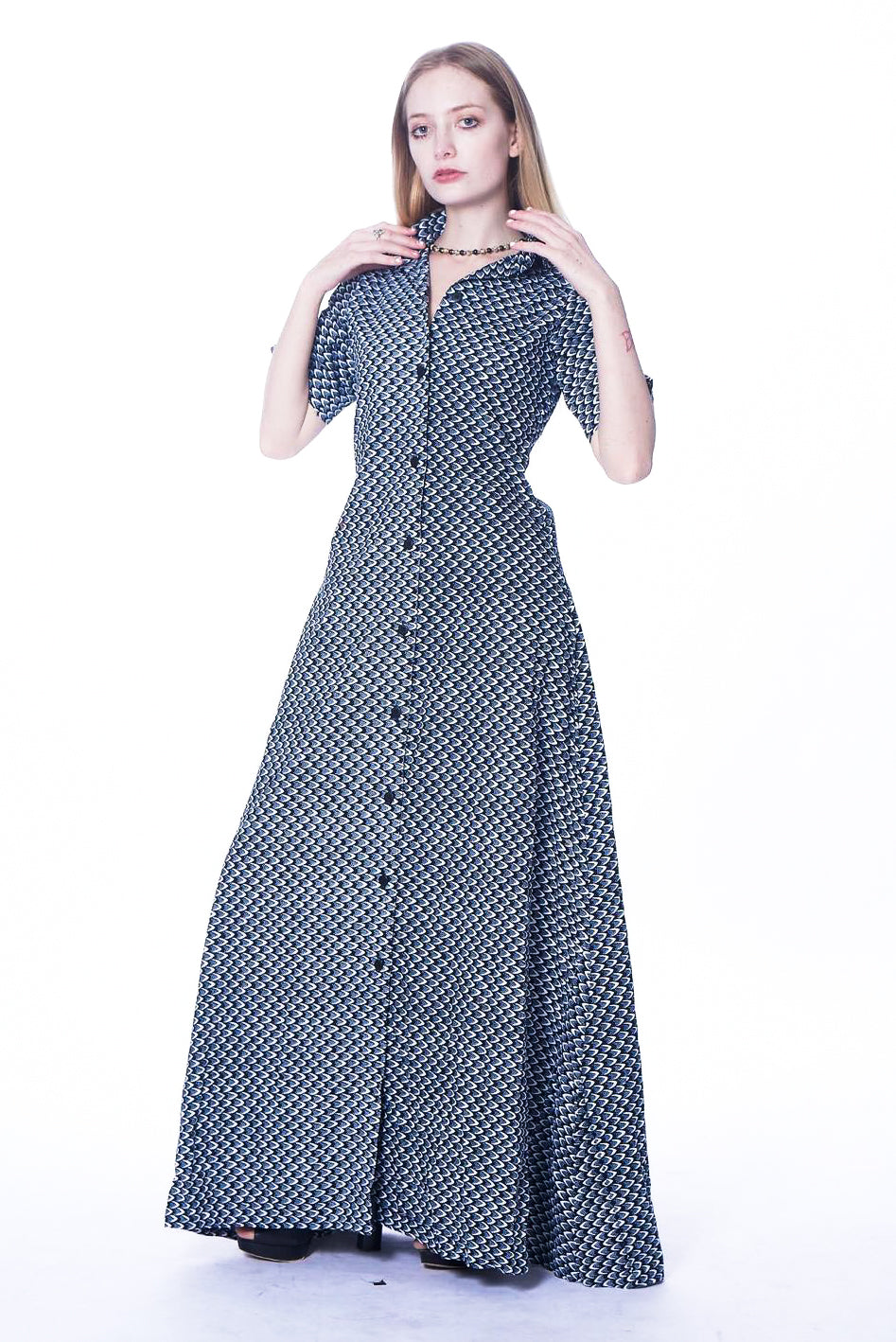 Grey Agege
---
PRODUCT DETAILS:
Designed in the U.S., hand-crafted in Africa
Delivery within 2 weeks                                                                                                        Print shown in Grey
Multiple prints available
This fancy maxi dress is designed with African fabric. The soft and comfortable fabric features gorgeous grey patterns scaled to feel like a lavish texture. The button-down dress is collared and includes medium-length sleeves for a flowery flair, perfect for a classy look. Pair this dress with simple jewelry and feel sophisticated at your next event!

Can be worn as evening wear to various events such as weddings, dinner parties, and other formal occasions. 
FABRIC CARE:
Dry Clean.
Hand Wash.
Machine Wash
 SIZE CHART: